Regardless of what industry you're in, the safety and security of your business is always important. Most commercial properties contain thousands and sometimes even millions of dollars' worth of resources. As such, it's important to keep close watch over your facilities.
This is where business & commercial security systems come into play. At SkyNet Security, we offer a wide range of commercial security system solutions — from video surveillance cameras to intercom systems to access control systems and more. If you're looking to improve the security of your Chicago business, we're the team to call.
We are leaders in access control, video security, and intrusion detection—and we have years of experience in bringing these all together into seamlessly integrated, converged solutions for our customers.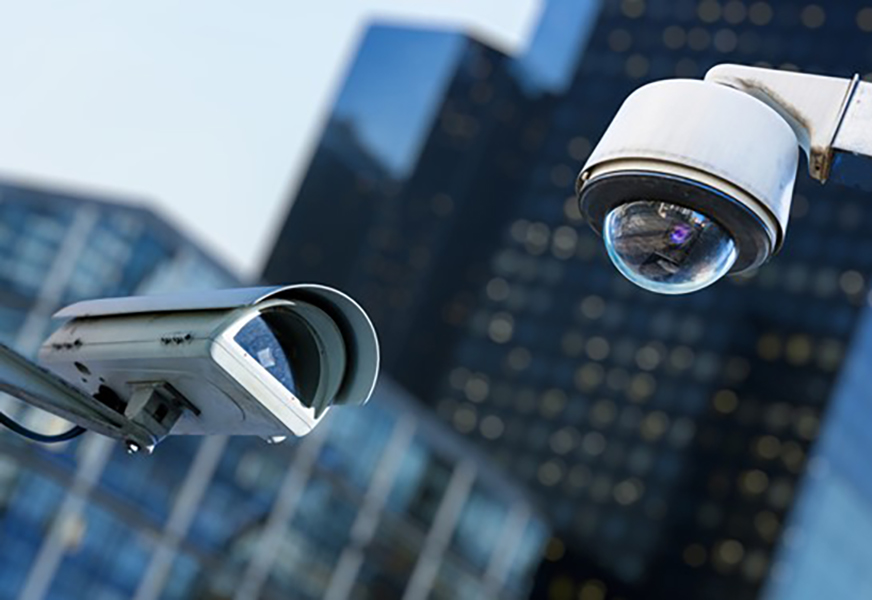 Keep Your People,
Property and Assets
Safe and Secure
Select from a Wide Range of Security Systems
There are several security systems for your organization to select from, each of which offers its own pros, cons, and special features. These security systems include (but aren't limited to) the following:
Access Control Systems
When there's a lot of foot traffic coming in and out of your building each day, it can be difficult to grant and restrict access. This is where an access control system can help. These systems require individuals to scan their credentials before entering a property, blocking access until valid credentials are scanned. They can be integrated with FOB security systems, biometric security systems, and more.
Intercom Systems
It's sometimes necessary to speak with the individuals who are trying to enter your building. In these situations, intercom systems are ideal. These allow you to have a conversation with just the push of a button, allowing both the visitor and the security crew to communicate before access is granted.
Video Surveillance
Any number of individuals can make their way onto your property throughout the day. Unfortunately, not all these individuals are there for a good purpose. Some of them might even be trying to steal from your business. This is where a video surveillance system can make a world of difference. Not only can a surveillance system help you to catch offenders, but it can also scare them away, preventing crimes before they're able to happen.
Alarm Systems
Not only can surveillance systems help to scare off intruders, but so too can alarm systems. In fact, alarm systems will catch the attention of everyone in the near vicinity, essentially ensuring that the potential intruder leaves.
The Benefits of a Commercial Security System
There are several benefits that come with having a commercial security system for your Chicago business. A security system grants you total control over who you let onto your property, and it also helps to deter people with bad intentions.
In a big city like Chicago, a business property is bound to be seen by countless individuals every day. Unfortunately, all it takes is for one of these individuals to have ill intentions. By implementing a security system, you'll help keep individuals like these at bay, creating a safe environment at your workplace, while saving money at the same time.
Ready to Improve Your Commercial Security System in Chicago, Illinois?
Regardless of what your existing security system looks like, there's always something more you can do to enhance it. If you haven't already, you should consider utilizing some of the security entities discussed above to take your security capabilities to the next level.
Our team can implement any of the security devices you need. Contact us today to learn how we can help.
Related News & Insights
The latest Alarms & Monitoring news from Skynet Security