Network IP Cameras
Network IP cameras are security cameras that send signals remotely through an internet connection.
For years, analog security cameras have been vital in monitoring commercial properties. While they still see a good deal of use to this day, there is now an alternative: network IP cameras.
Network IP cameras are security cameras that send signals remotely through an internet connection. They're highly beneficial in that they allow property managers to survey their properties from essentially any location around the world.
At SkyNet Security Systems, we offer a variety of network IP cameras in Chicago, having installed them on countless properties throughout the area. Our team can assess your property and help you select the perfect network IP cameras for your space.
We are leaders in access control, video security, and intrusion detection—and we have years of experience in bringing these all together into seamlessly integrated, converged solutions for our customers.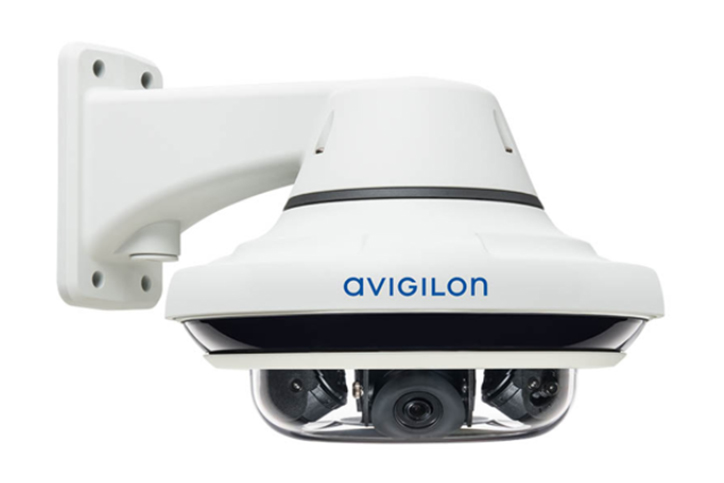 Keep Your People,
Property and Assets
Safe and Secure
The Benefits of Network IP Cameras
Network IP cameras come with a whole host of benefits. Some of the main benefits include the following:
Remote Accessibility
Perhaps the biggest benefit of network IP cameras is that they can be accessed remotely. Because they're connected to the internet, they can be viewed and controlled from anywhere with a WIFI connection. So, whether you're on vacation, in the office, or relaxing from the comfort of your own home, you'll have total control over your camera system.
The Ability to Be Encrypted
You might think that, because they're connected over a WIFI signal, network IP cameras lack security. After all, couldn't they be hacked with ease? The answer is no, and the reason is encryption. The signals of your network IP cameras can be fully encrypted, preventing anyone from stealing data and information from your camera system.
Scalability
An issue you might run into with wired security camera systems is that they can't be easily scaled. Every time a new camera is needed, new wiring will also need to be installed. This often results in a cumbersome and time-consuming installation process.
Fortunately, with network IP cameras, this isn't necessary. Because these cameras connect over a wireless signal, they can be installed and moved around with little hassle. In other words, they're highly scalable. So, whether you need to add 25 new cameras to your ever-expanding warehouse, or a single camera to monitor your office space, network IP cameras are a fantastic solution.
High Resolution
Some people also assume that a wireless connection could compromise the visual resolution of the video produced by a network IP camera. However, the fact of the matter is that network IP cameras provide high-quality video imaging with great clarity.
Not only will they allow you to see what's happening around your property, but they'll also help deter people from committing crimes on your property.
Ready to Install Network IP Cameras in Chicago, Illinois?
If you're looking for complete control in your ability to monitoring your property, a network IP camera system can help. Installing this type of system will allow you to view your property from literally anywhere in the world, giving you peace of mind that your business is operating smoothly.
If you would like to partner with the professionals to setup your network IP camera system, the team at SkyNet Security Systems has you covered. Contact us today to discuss your needs.
Contact us today to schedule a free on-site assessment.
Related News & Insights
The latest Alarms & Monitoring news from Skynet Security